Dive into the eerie Halloween vibe with the album "The Haunting of Briarwood Manor"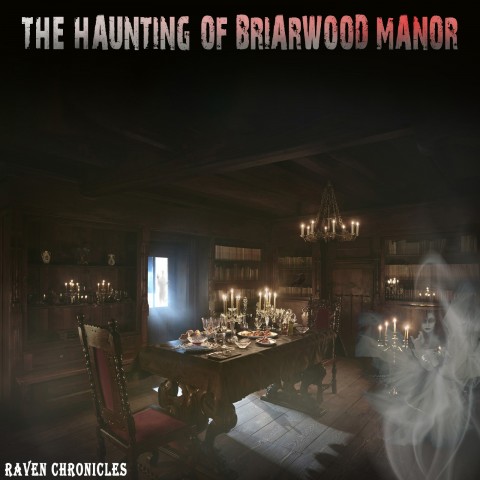 Halloween is around the corner, and all the party lovers know the hustle and bustle of selecting the perfect playlist for their Halloween party. But worry no more, as Raven Chronicles has released their much-anticipated album "The Haunting of Briarwood Manor" right in time. As part 2 of the "Ghost Story" trilogy, this follow-up album surpasses the artist's previous musical endeavours. With spooky yet mellifluous tracks, this album will be a saviour to all the Halloween season lovers!
"The Haunting of Briarwood Manor" is a collection of 13 elating songs, including "Ghost of Briarwood", "Fallen into Shadow", Spirits Assemble", "What Lies Beyond", and nine others. All the 13 instrumental songs on this album give a perfect vibe that everyone craves for during this sinister time of the year.
"The Haunting of Briarwood Manor" caters to all your music needs for Halloween season alike. If you are someone who enjoys staying in and relaxing, just plug in your headphones and play this album, and you have got your night scene sorted! If you want to have a house party, then blast this album on your loudest speakers, and you have a party right there! And if you enjoy long drives at night with friends or alone, this album is perfect for that too! "The Haunting of Briarwood Manor" can be your go-to Halloween album for this season and for the years to come.
The scope is fantastic, running from brooding, baroque piano lines to sweeping orchestral majesty, melancholic understatement to theatrical grandeur, from exquisite beauty to edge of the seat sonics.
And while there are many who may just wish to play such music to add effect to a Halloween dinner party or fright night film session, beyond such a specific use, the album's charms are many and long-lasting. If Halloween is often about cheap thrills and even cheaper effects, Raven Chronicles have produced an album which is the exact opposite. It is lush and expansive, ornate and beautiful. You might just buy it for the Halloween party but you will find yourself playing it all year round.
Inspired by orchestral music, gothic suspense and edgy, horror film soundtracks, The Haunting of Briarwood Manor, the second in the Ghost Story Trilogy, is a lush and sweeping collection of instrumental sounds, woven from mystery and atmosphere, anticipation and dark elegance, gothic grace and spine-tingling tension. The brainchild of Brandon Vaughn, Raven Chronicles wanted to record epic "concept albums" like the legendary prog-rock artists Punk Floyd, Genesis, and Radiohead, but in instrumental forms. "The Haunting of Briarwood Manor" is his follow-up album that he released just in time for Halloween.
"The Haunting of Briarwood Manor" is the ultimate Halloween soundtrack featuring a perfect blend of gothic orchestration and 80's inspired horror movie background score. The chilling sound effects will remind you of the halls of a haunted Victorian mansion with a sinister history. If you plan on listening to just one album this Halloween season, make sure it is this one.
Listen to the album "The Haunting of Briarwood Manor" now on leading platforms through this link.
Media Contact
Company Name: Raven Chronicles
Contact Person: Brandon Vaughn
Email: Send Email
Country: United States
Website: ravenchronicles.hearnow.com