Actor turned entrepreneur bags multiple offers as an Account Executive in less than three months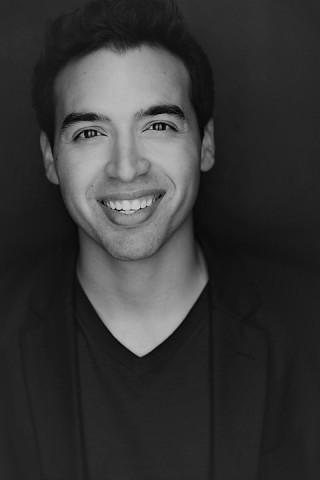 Born and raised in Northern New Jersey, JohnJosh Romaro is a talented individual with a multifaceted career. Realizing his ability to perform early on, he started doing impressions and jokes for a private cafe at the young age of 8. His acting skills helped him achieve huge milestones and success, but becoming an actor was not exactly his end game. Having been equally fascinated with entrepreneurship, especially in software and technology sales, JohnJosh decided it was best for him and his family to pivot and make a career change. In March of 2020, amid unprecedented and uncertain circumstances due to Covid-19, he realized it was time to chase a new dream of becoming an Account Executive with a technology company. Late March, he started exploring his passion for the Tech SaaS (Software as a service) world by learning everything he could related to software, cloud, analytics, cybersecurity, and AI/ machine learning. After honing his craft for several months, JohnJosh started to apply for the position of Account Executive leveraging platforms like LinkedIn and others, in September 2020.
With his newly acquired skills leveraging all resources available to him, combined with hard work and perseverance, it came as no surprise that JohnJosh received 3 whopping offers as an Account Executive within 3 months. He chose to sign with a start-up that specializes in AI (Artificial Intelligence) where he is soon to join.
Interviewer: Who/ What inspired you to put everything on hold and pursue your passion for Tech Sales?
JohnJosh Romaro: Years ago, I started to see the writing on the wall; that the world is moving into a technology-driven society. Although at that time, I wasn't ready to completely move on from my acting career. Then March 13th, 2020 came, it was a whole new look at what was already in front of me. I slowly realized this pandemic would accelerate what was already happening in technology, and now was the time to pivot. I quickly accepted the negatives and sought the positives as it relates to this global pandemic. The companies that were already moving to the cloud or were born in the cloud had a clear advantage over their competition.
Interviewer: Tell our readers more about the Start-up that you are currently associated with.
JohnJosh Romaro: "DearDoc is a new Practice Growth Platform designed to help doctors get new patients, the mission is to help doctors get new patients by implementing artificial intelligence into their pre-existing website. Honestly, I believe the technology behind this is incredible and is a big part why I choose to be part of the DearDoc team. It's going to revolutionize the way private practitioners gain new patients to their offices. I'm excited to be part of ground breaking technology that not only helps DearDoc but also the customers we serve."
Interviewer: Tell us a little more about your new position as an Account Executive.
JohnJosh Romaro: As an Account Executive and individual contributor, it's important to recognize you're in a startup environment. In this position, I'll be expected to do the everyday normal task of any AE, along with any other support I can provide to benefit the cross-functional teams and overall mission.
In this position, I'll primarily be prospecting to acquire new customers, perform market research and continue educating myself, in effort to exceed sales targets on a weekly, monthly and quarterly basis.
That said, I'm most excited about the technology. I'm going to be part of the growth of the software and working toward mastering what normally would be the pre-sales engineer's part of the conversation. The challenge excites me.
Interviewer: If given a choice between acting and technology sales, what would you choose and why?
JohnJosh Romaro: As a father and husband first and foremost, I would choose the option that is best for my family at the time. Acting and sales both require professionalism, perseverance, consistency, and creativity. That said, I do believe that in both fields, refusing to accept "no" as an answer is paramount. Sales, similar to acting, is simply the transfer of energy- approaching the right folks, at the right time, with the right message and always doing so with positive intentions.
Interviewer: What message would you like to give to our readers who, just like you, are looking for a job switch to pursue their dreams?
JohnJosh Romaro: A career change is a tough pill to swallow for most. I recommend readers to step out of their comfort zone and reach out to their network of connections, leveraging every single resource available to them, including LinkedIn, Google, Youtube, books, and podcasts the list goes on and almost infinitely in 2020. I encourage readers to find a mentor like I did, someone who can help accelerate the process and build confidence in areas you're lacking. Prove to them you're willing to put in the work! At the end of the day you have to be willing to do more than anyone else.
Media Contact
Company Name: DearDoc
Contact Person: JohnJosh Romaro
Email: Send Email
Phone: (646) 585-9734
Country: United States
Website: www.getdeardoc.com