Small Fiber Neuropathy Pipeline Insight 2021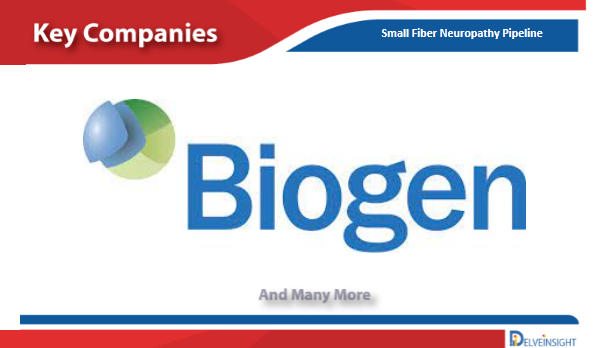 "Small Fiber Neuropathy Pipeline" report has been added to DelveInsight
Small Fiber Neuropathy Pipeline analysis across different stages of development (Phase III & Phase II), different emerging trends and comparative analysis of Small Fiber Neuropathy pipeline products with detailed clinical profiles, key cross-competition, launch date along with product development activities
Get free sample copy– https://www.delveinsight.com/sample-request/small-fiber-neuropathy-pipeline-insight
Small Fiber Neuropathy Pipeline: Geography Covered
Small Fiber Neuropathy: Overview
Small fiber neuropathy occurs as a result of damage to the small fibers of the peripheral nervous system are damaged. Small fibers in the skin carries sensory information about pain and temperature. In the organs, these small fibers regulate automatic functions such as heart rate and breathing. Small fiber neuropathy may sometimes be a sign of an underlying health condition, such as diabetes or an autoimmune disease. Most small fiber neuropathies occur in a length-dependent fashion, resulting in loss of function in a stocking distribution in the lower extremities. When the condition is more advanced, a glove-like loss in the upper extremities also may occur. In rare cases, a non–length dependent neuropathy results in symptoms involving the trunk, face, proximal limbs, or other focal areas. Pain in the feet and hands is the most common early symptom of small fiber neuropathy.
Small Fiber Neuropathy Pipeline Insights
"Small Fiber Neuropathy- Pipeline Insight, 2021" report by DelveInsight outlays comprehensive insights of present scenario and growth prospects across the indication. A detailed picture of the Small Fiber Neuropathy pipeline landscape is provided which includes the disease overview and Small Fiber Neuropathy treatment guidelines. The assessment part of the report embraces, in depth Small Fiber Neuropathy commercial assessment and clinical assessment of the pipeline products under development. In the report, detailed description of the drug is given which includes mechanism of action of the drug, clinical studies, NDA approvals (if any), and product development activities comprising the technology, Small Fiber Neuropathy collaborations, licensing, mergers and acquisition, funding, designations and other product related details.
Small Fiber Neuropathy Key Player
Small Fiber Neuropathy Causes
SFN is caused by mutations in the SCN9A or SCN10A gene. Both the gene instructs the production of the alpha subunit for the NaV1.7 sodium channel. The SCN9A gene mutations result in NaV1.7 sodium channels that do not close completely when the channel is turned off and many SCN10A gene mutations results in opening of NaV1.8 sodium channels that more easily than usual. This increase in sodium ions enhances transmission of pain signals, causing individuals to be more sensitive to stimulation.
Small Fiber Neuropathy Symptoms
The symptoms of SFN include bowel problems, urinary issues, rapid heartbeat, abnormal sweating, and dry eyes and mouth. It is generally characterized by severe pain attacks that begin in the feet or hands.
Small Fiber Neuropathy Emerging Drugs
VX-150: Vertex Pharmaceuticals
Mechanism of Action: Nav1.8 voltage-gated sodium channel inhibitors. The drug is currently in phase 2 of clinical trials for the treatment of pain caused by small fiber neuropathy.
Vixotrigine (BIIB 074): Biogen
BIIB 074 is a voltage and use –dependent channel blocker. It is a centrally and peripherally acting small molecule. Currently, in phase 2 of clinical trials for the treatment of small fiber neuropathy.
Get free sample copy– https://www.delveinsight.com/sample-request/small-fiber-neuropathy-pipeline-insight
Table of content
Introduction
Executive Summary
Small Fiber Neuropathy: Overview
Pipeline Therapeutics
Therapeutic Assessment
Small Fiber Neuropathy – DelveInsight's Analytical Perspective
In-depth Commercial Assessment
Small Fiber Neuropathy Collaboration Deals
Late Stage Products (Phase III)
Drug name: Company name
Mid Stage Products (Phase II)
BIIB 074: Biogen
Pre-clinical and Discovery Stage Products
Drug name: Company name
Inactive Products
Small Fiber Neuropathy Key Companies
Small Fiber Neuropathy Key Products
Small Fiber Neuropathy- Unmet Needs
Small Fiber Neuropathy- Market Drivers and Barriers
Small Fiber Neuropathy- Future Perspectives and Conclusion
Small Fiber Neuropathy Analyst Views
Small Fiber Neuropathy Key Companies
Appendix
What are the key questions answered?
How many companies are developing Small Fiber Neuropathy drugs?
How many Small Fiber Neuropathy drugs are developed by each company?
How many emerging drugs are in mid-stage, and late-stage of development for the treatment of Small Fiber Neuropathy?
What are the key collaborations (Industry–Industry, Industry–Academia), Mergers and acquisitions, licensing activities related to the Small Fiber Neuropathy therapeutics?
What are the recent trends, drug types and novel technologies developed to overcome the limitation of existing therapies?
What are the clinical studies going on for Small Fiber Neuropathy and their status?
What are the key designations that have been granted to the emerging drugs?
Small Fiber Neuropathy Research Methodology
The objective of updating DelveInsight coverage is to ensure that it represents the most up-to-date vision of the industry possible. The DelveInsight is a fully integrated solution for comprehensive intelligence on various pharmaceutical products, both in the market and in the pipeline, across the globe
About DelveInsight
DelveInsight is a Business Consultant company and serves as a Knowledge partner across the value chain of the Pharmaceutical Industry. With the use of proprietary databases and analytical models, DelveInsight provides cutting-edge market and pipeline analysis and API intelligence across all therapy areas to the Pharma and biotech sector, helping clients to quantify market events and evaluate their impact on the valuation of products, portfolios, and companies.
Media Contact
Company Name: DelveInsight Business Research LLP
Contact Person: Yash Bhardwaj
Email: Send Email
Phone: +919650213330
Address:304 S. Jones Blvd #2432
City: Las Vegas
State: NV
Country: United States
Website: https://www.delveinsight.com/