Hollywood Power Couple Mandana Bolourchi and Patrick Beverly spotted at playoff game in Minneapolis.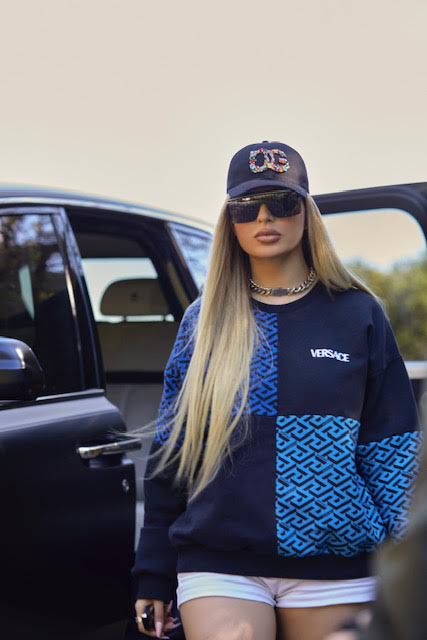 Mandana Bolourchi was spotted at her boyfriend Patrick Beverly's playoff games in Minneapolis, rocking new the Dolce & Gabbana and Versace Spring/Summer collection paired with a customized Patrick Beverly jersey at his playoff home games.
The spotlight has been and continues to shine on this IT couple, as they celebrated their 1 year anniversary together this weekend. The couple had been seen together at multiple high end events like the Milan Fashion Week. The one year anniversary announcement on Instagram confirms that the pair started dating back when Patrick Beverly was with the Los Angeles Clippers. It's hard to keep your eyes off this couple as they have been making a splash recently, she for her role as a high fashion influencer doing collaborations with Dolce & Gabbana and Versace and Patrick Beverly for his recent accolades in signing a contract extension, as well as making waves in the current playoff games, the first playoffs the Timberwolves have a part of in since Jimmy Butler led them there in the 2017-2018 season.
The couple leads a flashy, luxurious lifestyle together, with Mandana's estimated net worth being roughly 80-90 million an