Custer Network development tools will redefine blockchain development
Data shows that the global blockchain market will grow to $15.9 billion in 2023, an increase of over 1,000% compared to four years ago. The continued penetration of blockchain technology for human society has increased the demand for more blockchain developers to enter the field, and blockchain technology may become an indispensable hard skill. And with blockchain developers also able to earn above-average salaries globally, it is now more appropriate than ever for developers across all industries to explore the blockchain world.
However, when it comes to the concept of "blockchain," many developers pause. They think blockchain is hard to build, that they have to learn a whole new programming language, or that the barrier to entry is too high. While this may have been the case a few years ago, the development tools on the Custer Network are quickly changing the game.
Custer Network Development Tools
The Custer Network development tool is a feature-rich tool that accelerates blockchain development and will provide developers worldwide with easier and more interoperable blockchain development tools.
Custer Network development tools have many advantages, such as.
The Custer Network development tool allows developers to build blockchains using a single command that generates a sample, which allows developers to focus on building application logic; developers can also send and create tokens, participate in on-chain governance, engage in inter-blockchain communication, and more with the included SDK module.
The Custer Network development tool allows developers to seamlessly connect to any other blockchain, exchange tokens, access DEX, oracles, NFT, smart contracts, DeFi, and more using the built-in IBC protocol.
The Custer Network development tool brings more intuitive configuration to developers, who can add accounts, set parameters, configure taps, customize your blockchain build process and more, all from one easy to configure and readable file.
Custer Network development tools allow developers to quickly start their local blockchain environment, allow developers to experiment, instantly view updates and detect errors while the chain is running; and developers can reduce development time by using auto-generated updates, and code compilation.
Custer Network development tools provide developers with configurable applications bundled with customizable UI, allowing developers to get their projects online faster.
Building a Blockchain with Custer Network Development Tools
The main difference between building a blockchain with the Custer Network development tool and creating smart contracts on Ether is that with the Custer Network development tool, you are building a fully autonomous application-specific blockchain, allowing you to be the layer 1 protocol. At first these words may not be that important, so let's dive into why this is so important.
If you build decentralized applications on a blockchain such as Ether, you will be subject to the same restrictions and limitations that affect layer 1 protocols. For example, the significant spike in costs and network congestion on the Ethernet network will directly lead to the migration of some decentralized applications that do not offer high returns to other networks. We know that existing on top of Ethernet offers considerable benefits. You have access to a large user base, interaction with hundreds of other DAPPs, and the security associated with the network. However, none of these advantages matter if you have to wait for Ether to solve its scaling issues, lose potential users due to high fees, or face being priced out of the network.
Building a blockchain with the Custer Network development tool allows you to have full sovereignty and make your own development rules. the head of the Custer Network development tool explains, "When you build something in this industry, there are basically two paths. It's either a smart contract or a blockchain. Those are two very different things. When you talk about building chains, there are two different approaches here. You can build sovereign chains, or you can build chains that depend on the parent chain."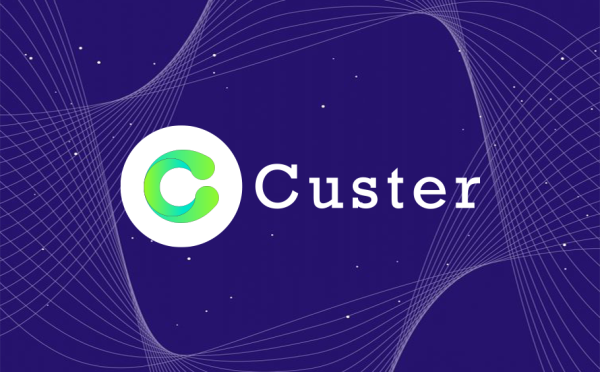 Custer Network's goal is to provide people with blockchain infrastructure tools, and empowering people to create sovereign independent chains is the real strength of Custer Network. Because having sovereignty and owning your own blockchain means you can set your own system and your own boundaries of how you interact with others. If you exist as a smart contract, then you are just a tenant living in a rented house. Sovereign applications can make their own decisions on all matters affecting the network, such as governance, validators, when to push for network upgrades or merge new proposals. They enjoy the high throughput and scalability of Custer blockchain technology and can connect to a large and growing ecosystem of leading blockchains through the IBC2.0 protocol in the Custer Network.
At the core of Custer Network's vision is scalability and interoperability, and all chains built using Custer Network development tools come with the IBC attribute by default. This attribute means that developer-built blockchains can easily connect to any IBC-enabled chain in the ecosystem, and users can transfer data and other assets between these blockchains.
The reach of blockchain technology is rapidly expanding as more and more companies, governments and individuals begin to realize the benefits of blockchain technology. From decentralized finance to non-homogeneous tokens, from blockchain gaming to healthcare, supply chain, energy and utilities, or decentralized autonomous organizations; and the Custer Network will be the foundation on which to build all of these!
Media Contact
Company Name: Custer Foundation limited
Contact Person: Joy
Email: Send Email
Country: Singapore
Website: custer.network