The Incredible Rise of Dr. Deeban Ratneswaran, from humble beginnings to the Top of the Venture Capital World
Dr. Deeban is the founder of GD10 Capital.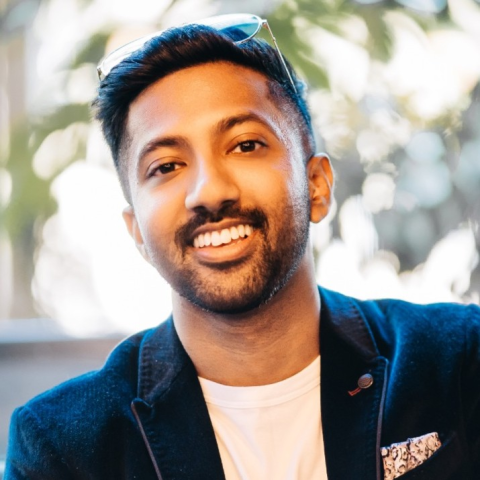 Dr. Deeban Ratneswaran founded GD10 Capital (formerly GD10 Ventures). A blockchain venture capital fund everyone should be monitoring. In contrast to the majority of the industry, they have focused on Web3 games and metaverses over the past several years, and as a result, they have become well-known in recent years.
"Value-driven, hard work brings results," says the GD10 Twitter handle. Dr. Deeban established himself as the type of old-school venture capitalist who invested significant time and spent long hours accomplishing projects. It would be difficult to get a substantial amount of his attention right now. This mentality has resulted in extraordinary portfolio development and a track record of success that is difficult to match in Web3. As a result, their cited $100 million venture capital fund is now firmly focused on speeding the adoption of the most creative metaverse infrastructure.
Dr. Deeban has been quoted as saying that he is "concerned with bridging modern breakthroughs in blockchain and their general acceptance, as well as bringing together brilliant and passionate people to generate a collaborative solution larger than the sum of the parts."
He has vast expertise in executing go-to-market strategies while promoting long-term viability, quality control, and accountability procedures as a result of his work in many facets of private web3 firms as well as the development of his own health-related initiatives. Now living in Dubai and as someone seemingly unlocking a world of opportunities, this makes us wonder how he got here.
The doctor has an inspiring history, born and raised in a modest home with humble beginnings in South London. He attributes his success to his parents who devoted their own lives to instill an ethos of education, commitment and hard work. He attended school in the now gentrified Tooting Broadway, and secondary education in Croydon, London, prior to graduating from King's College London with a medical degree. His first breakthrough investments were made while he was still in practice. On his LinkedIn page, Dr. Deeban lists an impressive list of accomplishments, including the receipt of more than 30 national and international honors in the fields of entrepreneurship, healthcare, and education. The most prominent awards are those given out by the American Thoracic Society assembly.
Dr. Deeban is also finishing a Ph.D. in respiratory and sleep medicine and has written several scholarly articles and chapters for physiology textbooks. During his medical career, he was able to combine his creative aspirations in academics with commercial entrepreneurship by founding educational and technology companies before focusing on Web3 investments. His educational platform and courses are credited with having a global audience.
This brings us to the present, when Dr. Deeban pursues Web3 full-time. GD10 has advised on more than $100 million in funding and is currently soliciting an additional $50 million to support metaverse infrastructure and to continue building what he promises will be a "unrivaled world-class workforce that knows nothing but hard work and a focused application approach."
Dr. Deeban's experience with GD10 is one of a kind and extremely motivating. As someone who came from humble beginnings, it is exciting to explore what is in store for the venture capital fund in the years to come. Their goal statement, which can be found on their website, is as follows: "merging great ideas to powerful relationships and smart capital." GD10 Capital intends to take the lead in the creation of the metaverse now that blockchain technology has made it possible for it to exist.
To find out more about Dr. Deeban, one can connect with him on linkedin and follow him on twitter and linktree.
Media Contact
Company Name: GD10 Capital
Contact Person: Ophelia Soumekh
Email: Send Email
City: Dubai
Country: United Arab Emirates
Website: gd10.ventures