Spirare Brand brings a specific collection of teas dedicated to helping women with their menstrual problems
Spirare, the perfectly crafted and made Adaptogenic tea brand, has launched its newest herbal tea collection for women, The Moon Time Collection! The pure natural herbs used in its teas are specifically sourced from the foothills of the Himalayas, Spirare offers emotional and purpose-driven hot tea blends, inspired by natural herbs and Ayurveda and specially made to help hormonal balance the emotional well-being of women.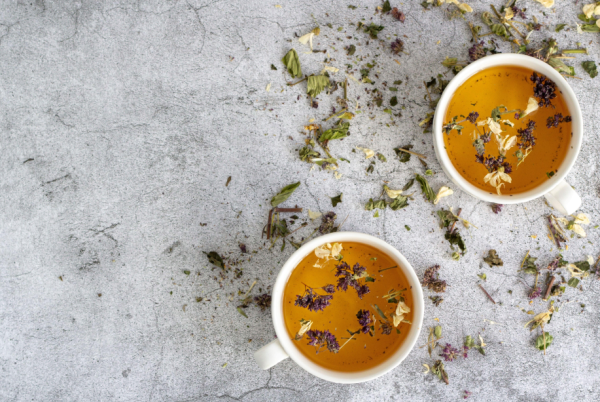 All of the Spirare teas are packed with premium botanicals and pure natural extracts of herbs that are 100% natural and totally plant-based. The Moon Time Collection by Spirare consists of, "Periods & Body", "PMS & Health" and "PCOS & Relief". These all-herbal teas contain ingredients that really help women with their health issues. Herbal Green Tea is known to work wonderfully in reducing insulin resistance and the level of free testosterone in overweight and obese women suffering from PCOS, PMS and Periods.
Premenstrual syndrome (PMS) is a combination of symptoms that many women get about a week or two before their period. Most women, over 90%, say they get some premenstrual symptoms, such as bloating, headaches, and moodiness. For some women, these symptoms may be so severe that they miss work or school, but other women are not bothered by milder symptoms. When it comes to PMS, Spirare's special Herbal Green Tea, "PMS & Health" is a perfect choice and is trusted among women over the world. It consists of pure natural extracts of Shatavri, Anantamool and various other herbs to help you control the impact of PMS.
Polycystic ovary syndrome occurs usually in women of all reproductive ages. Genetic factors or higher levels of male hormones called androgens could be responsible for this health condition. It is widely known that about one in every five women is affected by PCOS. They may have irregular periods or no periods and could face fertility issues, excessive hair growth on the face, chest or back, weight issues or skin acne. "PCOS & Relief" by Spirare, consists of pure natural extracts of Spearmint, Cinnamon, Ashwagandha and various other herbs, this is a good choice of tea for anyone suffering from PCOS. According to the Journal of Ovarian Research (2020), it is known, and recommended spearmint and flax seeds are highly beneficial for women and have worked to improve improved endocrine and hormonal balance in the body of women.
Periods can be a difficult time for most women. However, Herbal Green tea by Spirare, "Periods & Body" is a blessing and stress buster. The herbal green tea can help you get relief from the pain caused by your period and will help you regularize your period, control mood swings, and decrease fatigue, bloating and cramps. Periods & Body by Spirare is made with pure natural extracts of Chamomile, Peppermint, Ginger, and other herbs. Chamomile is even known to be one of the effective ingredients for hormonal imbalances.
With the earthy, light taste and blissful aromas complemented with various ingredients highly known for a bunch of benefits, it is highly recommended to opt for the healthier option. When Herbal teas can offer a host of benefits to those suffering from PCOS, PMS and Periods, it is time to replace your regular cup of tea. Consumers can browse Spirare Brand on their social media pages @spirare.in, the teas by Spirare are available to be purchased through their store on Amazon or their website.
For More Information: https://www.spirare.in
Media Contact
Company Name: Ploonet Group
Contact Person: Spirare Official
Email: Send Email
Country: India
Website: https://www.spirare.in/