Egyptian Entrepreneur Mohamed Ghaith Creates Stunning.so, the AI-Powered Website Builder Disrupting the Industry
Tallinn, Estonia – 22 February, 2023 – Egyptian entrepreneur Mohamed Ghaith has announced the launch of his latest project, Stunning.so. This AI-powered website generator can create a complete website, with images and copy included, in just 30 seconds, without the need for coding or technical skills. With Stunning.so, Ghaith is set to change the website-building landscape, making it easier than ever for individuals and businesses to establish their online presence.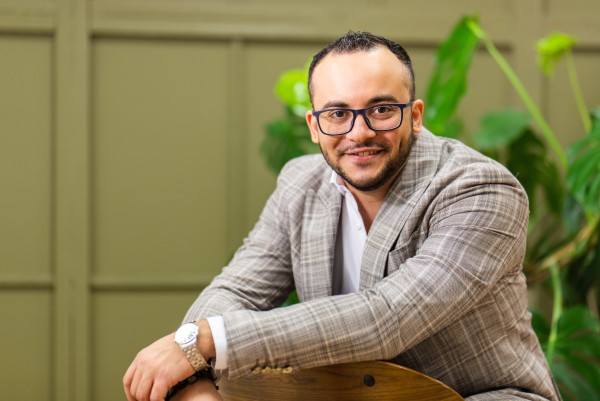 Mohamed Ghaith, Stunning.so Founder
Ghaith is a serial entrepreneur with a diverse skill set, including business development, strategy formation, marketing, finance, anti-money laundering, AML procedures, and avionics integration. He is also the founder and CEO of Drofie, a pocket-sized drone camera for selfies, and Zeew, an on-demand delivery platform. Ghaith's previous ventures have garnered recognition and accolades from a variety of publications, such as TNW, TechVoize, True Africa, Disrupt, Times of Zambia, and others.
Stunning.so is simple and straightforward to use. The user selects the type of website they need, for example, a marketing agency or consulting firm, and lets the AI do the rest. The website is generated in seconds, including all the required copy and images, allowing the user to edit and publish it in mere minutes.
Ghaith believes in the power of disruption and creating products that positively impact individuals' lives worldwide. "Every single day, I wake up with a fierce sense of purpose – a mission to create outstanding products that will positively impact the lives of countless individuals around the world," he said.
Ghaith's passion for entrepreneurship began at a young age. At age 16, he developed his first software, which he then sold door-to-door in his hometown. He won "The young programmer competition" hosted by Alexandria Governorate when he was 17 and was chosen for the USA scholarship provided by I-EARN Egypt. He completed his civil engineering education in Egypt before moving to Europe, where he graduated from Riga Technical University with a degree in avionics engineering. Ghaith has also earned a variety of certifications from Udemy in anti-money laundering methods, financial terrorism prevention, and AML controls and processes.
Stunning.so is set to transform the way websites are created, providing an easy-to-use solution for individuals and businesses that don't have coding or technical skills. The platform's intuitive interface and potent AI capabilities are just what is needed to create a professional website quickly and easily. Ghaith's dedication to developing innovative products is evident in Stunning.so's every aspect, and it is likely that the platform will create a buzz in the industry.
The platform will be particularly beneficial to small businesses and entrepreneurs who often lack the resources to create professional websites. Stunning.so's automated and user-friendly features can help these businesses save valuable time and money while also ensuring that they have a high-quality website to attract and retain customers.
In conclusion, Mohamed Ghaith's new AI-powered website generator, Stunning.so, is set to revolutionize the way websites are built. The platform's unique features and Ghaith's proven track record in entrepreneurship make it a product to watch out for. With Stunning.so, website building will be a hassle-free experience for everyone, even those without any technical skills or coding knowledge.
https://wikitia.com/wiki/Mohamed_Ghaith
Media Contact
Company Name: Stunning.so
Contact Person: Mohamed Ghaith
Email: Send Email
Country: Estonia
Website: www.Stunning.so