Breaking Barriers: Chinese American Woman-Owned Book Publisher Releases Two New Titles During Asian Heritage Month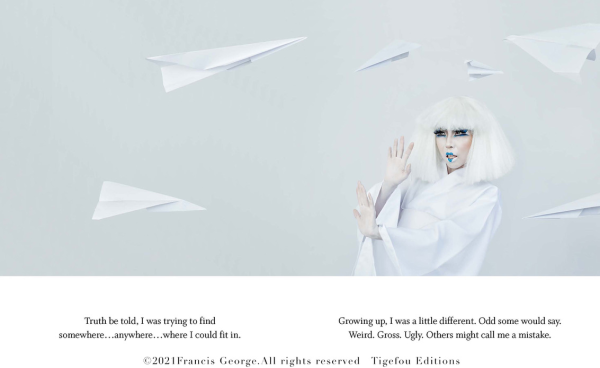 (Book Excerpt from "The Ookleberry Tree")
Judy Choi is the founder of Tigrefou Editions, a book publisher that celebrates inclusivity and diversity through the art of storytelling. In 2015, Choi decided to start her own publishing company after facing multiple rejections from traditional publishers for her book submissions. Her goal was to provide a platform for AAPI and minority artists to share their stories, as she believed that there was an audience who wanted to hear them.
Eight years later, Tigrefou Editions has produced three award-winning art books, including winning the Best of Show Award at Las Vegas ADDYs in 2022. "All the books are inspired by our personal struggles, so being a Chinese woman, that can affect how or why I've gone through that experience and how I express it. But what I'm writing about – love, loss, hope, and loneliness – everyone experiences," says Choi.
Tigrefou Editions produces limited edition art books with an Asian flair, providing a luxurious reading experience with words and photography that nourish the soul. "When you touch, feel, and open our books, you can tell that a lot of time, passion, and love went into each one," explains Choi.
Her most recent book, "The Ookleberry Tree," is a fairy tale adventure about two girls and a cow going on an extraordinary quest to find a magical fruit that grants wishes. Choi wrote this award-winning book after being bullied as a kid and adult. "Growing up in a Chinese family, I was taught to not inconvenience others with my problems. One time during recess, I got punched in the stomach for speaking Chinese, but I never told anyone. I wrote this book because I don't want anyone who's ever been bullied to feel alone."
Tigrefou Edition Books are written by Judy Choi and Phoenix Brown and photographed by Francis George. The limited edition books can be purchased for $85 at Kinokuniya Bookstores in New York and Los Angeles and the Albertine Bookstore next to the New York MET. To learn more about Tigrefou Edition books, visit www.tigrefou.com.
Join Judy Choi and Tigrefou Editions in breaking barriers and celebrating diversity through the art of storytelling. Get your hands on these limited edition books and experience the luxury of reading words and photography that will nourish your soul.
Media Contact
Company Name: Tigrefou Editions
Contact Person: Louise Yorath
Email: Send Email
City: Las Vegas
State: Nevada
Country: United States
Website: tigrefou.com