Above Bits LLC Unveils Custom Front-End Solution to Revolutionize NetSuite User Experience
This new front-end solution for Oracle's NetSuite platform enhances user experience and productivity.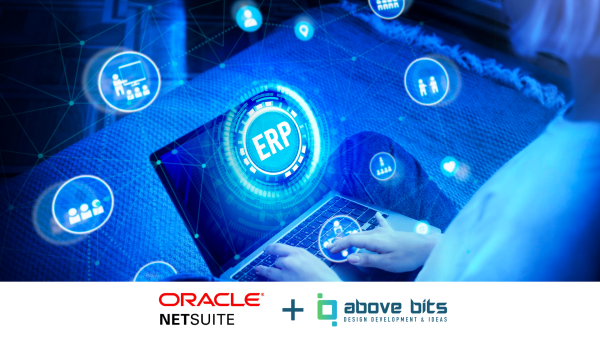 Charlotte-based tech solutions provider, Above Bits LLC, has recently released a brand-new service that promises to revolutionize the user experience of Oracle's NetSuite platform. The company's cutting-edge front-end solution for NetSuite is expected to provide businesses with a highly adaptable, lightning-fast, and visually stimulating interface that enhances usability and productivity, establishing a new industry standard.
Designed to overcome the limitations of NetSuite's default front-end interface or site builder, Above Bits LLC's custom front-end solution leverages NetSuite's API layer to establish a seamless connection between their separate server-based front-end and the NetSuite back-end system, providing businesses with lightning-fast and intuitive user interfaces.
One of the key features of the custom front-end developed by Above Bits LLC is its flexibility and customizability. It empowers businesses to tailor their NetSuite front end to specific branding guidelines, user preferences, and requirements. Developed using the Laravel PHP framework, the platform ensures ease of maintenance and scalability, making it an ideal choice for PHP developers.
The custom front end introduces user-centric features that elevate the NetSuite experience. It provides intuitive navigation, powerful search capabilities, customizable checkout and shipping processes, and real-time dashboards that give users valuable insights into their orders, invoices, and other crucial information.
Alex Fufaiev, CEO of Above Bits LLC, expressed his excitement about the product's release, saying, "Our mission is to deliver quality products that meet our client's needs, and we never stop until we achieve this goal. Nothing is impossible, and we're thrilled to offer our clients a solution that revolutionizes the user experience of Oracle's NetSuite system."
Above Bits LLC has been providing technology solutions since 2006. The company employs more than 40 web development specialists with extensive hands-on experience addressing clients' unique IT challenges, such as employee productivity, business process improvement, and customer satisfaction. The company collaborates with businesses, non-profits, and government agencies to create websites and enhance their online presence, offering faster delivery, minimal and market-competitive prices, decades of experience, skilled professionals, clean coding, and regular updates to keep platforms in line with modern standards.
Above Bits LLC's custom front-end solution for NetSuite represents a significant advancement in transforming the user experience of Oracle's NetSuite system. With seamless integration and a flexible interface, Above Bits LLC sets a new NetSuite usability and performance standard, delivering a front-end experience that transforms businesses and drives success.
To learn more, visit: https://abovebits.com
About Above Bits LLC.
Based in Charlotte, North Carolina, Above Bits LLC is a technology solutions provider specializing in web design and development services. Their impressive portfolio comprises an extensive list of over 900 pleased customers gained over 17 years across businesses of all sizes and industries.
Media Contact
Company Name: Above Bits LLC
Contact Person: Alex Fufaiev
Email: Send Email
City: Charlotte
State: North Carolina
Country: United States
Website: abovebits.com