An 8-year-old girl is on a mission to solve depression and loneliness among kids through Friendship Week, spreading friendship as a superpower
Attending the event "March for our lives" inspired the 8-year-old Pragna to dive deeper into the issues of children and she found that a large number of children suffering from depression, anxiety, and loneliness. After a long discussion with her parents, she came up with a simple idea, celebrating Friendship as a superpower via "Friendship week" from November 11-17 (2nd week of November) to spread awareness and impact 100,000 families around the globe.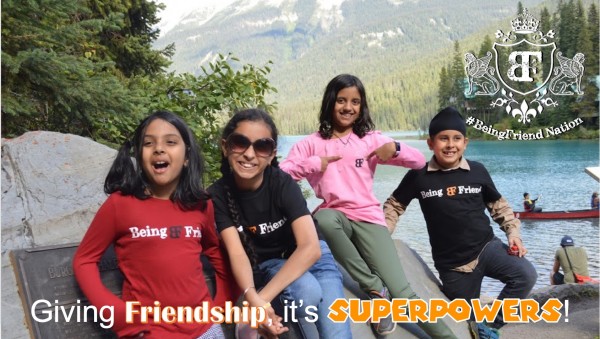 Pragna Lal visited the "March for our Lives", an event held in Boston to end gun violence in the USA after which she showed curiosity to her parents over the event and suggested to help. She went into a long conversation with her parents on how to address the problem of depression and loneliness in kids. With small support, she along with her family launched the Friendship Week, an online-only event in 2018. The aim was to get ten families to do some activities with their kids and discuss the importance of friendship.
After the event, many advocacy groups approached her for partnering to spread the word around the globe. The event was joined by over 200 families from Australia, India, Israel, US, Canada, and Mexico. This helped Pragna to realize her dream and she decided to expand this event to a global scale. This year, she was targeting to reach over 10,000 families to celebrate Friendship week in the second week of November. She has already had a commitment from 100 schools and few organizations to spread FriendshipWeek to more than 100,000 participants.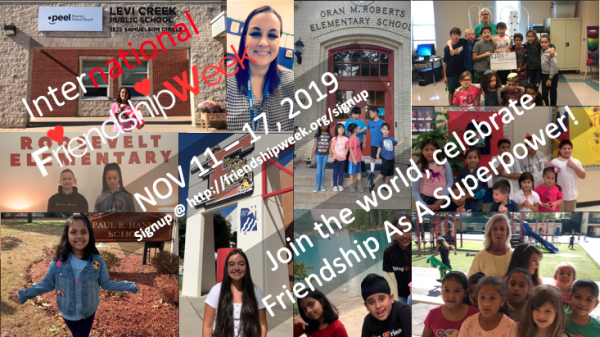 International Friendship Week is created to provide an opportunity for the world to stop and re-assess its friendship index. Friendship Week is created on a simple idea, Friendship is a superpower that we all have. Friendship Week is created to help bring that superpower out and show the world the true meaning of friendship. The week is aimed to not only celebrate friendships but to pave ways for new friendships with the help of friendship ambassadors around the world.
It encourages feelings of love, care, empathy, and friendship while creating a discourse on anti-bullying and depression. The friendship week will be celebrated around the world by ambassadors, partners, schools and organizations who want to spread the message of I'm your friend" to their communities.
Video Link: http://www.youtube.com/embed/7bxsOK0TFvc
Here's how The friendship week will be celebrated:
All the students, teachers, parents, organizations and communities will wish each other "Happy Friendship Week, I'm your friend" and get involved in the activities listed on the website friendshipweek.org/activity. They can participate in challenges, share their artwork, and thoughts with the global community. The friendship week will provide an opportunity to make friends and be the friend that the world aspires to have. The organizations and communities can send an email to their community about Friendship Week and share the importance of friendship, kindness, compassion, inclusion, and diversity.
Find more information about the Friendship week 2019 at friendshipweek.org/note19.
Media Contact
Company Name: FriendshipWeek.org
Contact Person: Vishal Kumar
Email: Send Email
Country: United States
Website: FriendshipWeek.org