William Ben Brooks Releases His New Album, 'A Broken Beast'
Featuring Grammy and Emmy Award Winners Catherine Russell, Robbie Kondor and more!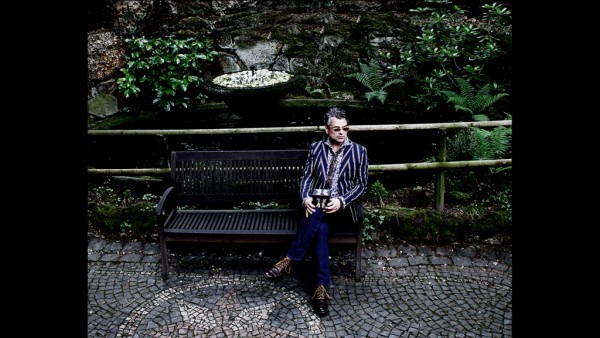 NEW YORK – William Ben Brooks, known for his evocative vocals, imagery filled lyrics and distinct Americana vibe, released his latest studio album, a broken beast on Sept 16, 2019. A unique blend of raw, confessional ballads and soaring folk-rock tracks, a broken beast features a powerful line-up of Grammy and Emmy winning players: Catherine Russell(David Bowie and Steely Dan), Ms. Nicki Richards (Madonna, Steely Dan, Foo Fighters) and Janie Burnett (Linda Ronstadt, Rickie Lee Jones), multi-Emmy winner, Robbie Kondor (Eric Clapton, Aretha Franklin, Billy Joel) and Grammy nominee Kelvin Wooten (Al Green, Macy Gray) on keyboards and Jon Gordon (Suzanne Vega and Madonna) on guitars, and bass.
After the sudden, tragic death of his wife, actress Lisa Masters, William was cornered into cathartic healing by creating this album which is an eclectic, aquarium-view of a tumbling soul in full display; a tightly woven blend of heartache and hope, threadbare sinners and hesitant saints. A life lost and reclaimed.
The San Francisco Herald described Brooks' music as having, "a majestic quality to it, particularly his vocals." Further adding, "Music like this doesn't come around too often." Nowhere is this more evident than on the sweet, guitar rocker, "Remedy," thick with a Muscle Shoals accent and clavinet hook that you could hang both your hat and coat. "And I Heard" is a driving guitar rocker conjuring mystical images of dangerous new love. Brooks 'and Russell's voices perfectly wed in an almost call-and-response- cadence in the pulse-racing "Too Soon" that features fiery guitar chops of Jon Gordon on electric and bass. "The Beauty of It All" is a timeless, piano-driven ballad about the strength found in choosing to remember all parts of a breaking relationship. Of special note is "in this room" co-written with multi-talented artist and best-selling author, Julia Cameron of "The Artist's Way" fame.
The strength of this album is its intimacy. "Blindside" is a cello accented march through a tunnel terse with stirring lyric "how could you bring us to this place and not even show your face, drag us out here way too far, tear open every scar, it feels just like something died, squarely struck, blindside."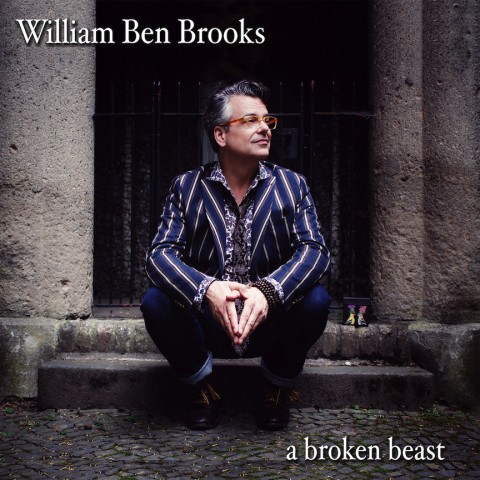 William Ben Brooks is a child of the sixties, a storyteller, a gardener of tales. Born and raised in southern Oklahoma, he cites influences from The Beatles, Van Morrison, Bob Dylan, and Cat Stevens, and speaks through their shared voice in lyric, harmony, and the occasional accent of humor or mysticism. Dating back to 1995, his discography is as deep and it is rich. His debut release, Karma Dogs was followed up by seven full-length albums including a broken beast.
Brooks' music has been heard on CBS's primetime comedy How I Met Your Mother, The Late Show with David Letterman, the international re-release of Adam Carolla's The Hammer, Good Day New York and VH1. His film music credits include The Dinner Party, Out of the Garden and Underground New York. Brooks has been honored as a New Folk Finalist at America's most respected folk music festival, The Kerrville Folk Festival. He is also a recipient of the Meet the Composer Grant from New York State Council on the Arts, The Songwriter's Hall of Fame, Songwriter's Guild of America Pro Shop and the prestigious New York Songwriter's Circle.
An album in the fullest sense of the word, a broken beast was built on the collaborative efforts of many gifted players from our country's musical hotbeds and whose influences make a broken beast resolutely beautiful, soulful and rare.
Feel free check out http://www.williambenbrooks.com/
Media Contact
Company Name: Three Candles and a Cross Music (BMI)
Contact Person: Sandy Allen
Email: Send Email
Country: United States
Website: WilliamBenBrooks.com