Singing doctor Freja Eriksen's new single "It's time for a sustainable world" is a much-needed world anthem amidst the COVID-19 crisis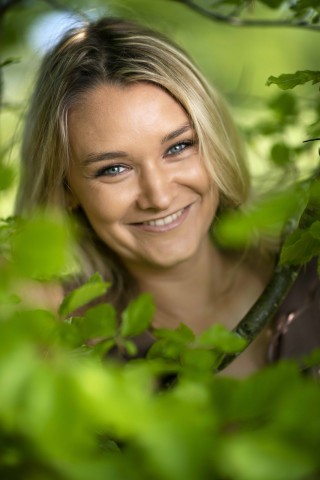 Having starred in some of the biggest musicals in Europe with a budding passion for music, Freja suddenly felt drawn to study medicine as she grew up, before eventually finding a way to combine her enthusiasm to heal people and her love for music that sends a positive, uplifting message.
A trained physician in clinical Biochemistry and a gifted singer, Freja has announced the release of her new single "It's time for a sustainable world", a song that narrates the idea of seeing Earth as an organism and all living beings as the cells. It presents the perfect metaphor comparing our body to the planet Earth. If every cell in the body is functioning properly, the body will be healthy and if they malfunction, the body will catch diseases. This is what happened to our home planet right now; a climate crisis posing threat to our existence and a pandemic that is taking lives across the globe, serving as a warning sign to humans to act more responsibly and pave the way towards a more sustainable future. She released the song on April 21st, a day before the 50th Earth Day.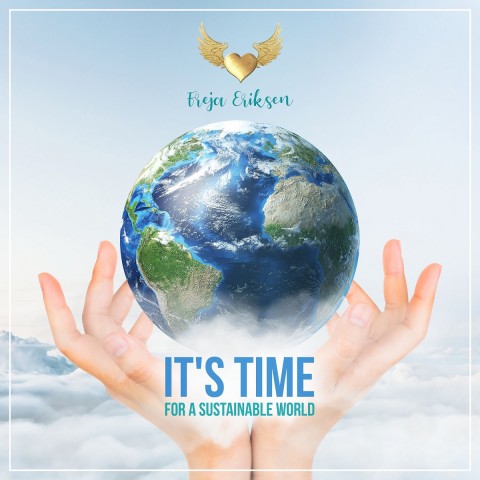 Freja states, "This year Earth Day is being marked by two crises. One is the pandemic of the coronavirus. And the other is our climate crisis. The world was not prepared for the novel coronavirus. But the way we have been able to cooperate and make instant, massive and effective changes worldwide gives me hope."
Freja has shown her powerful vocal delivery, propulsive cadence, and impeccable songwriting skills in her new single. She captures the deep emotions of current times while giving hope for a better future, with her carefully crafted lyrics. The song transcends between inspirational folk-pop with a Celtic touch, sending a message that 'we are all together in this'. It's more important than ever to stand together against global crises and show strength and unity.
She further adds, "I am passionate about supporting people in being the best co-creative versions of themselves, because in this way, we can all thrive and contribute optimally as the unique cells we are, in our collective organism. Just as our body is made up of organs that are made up of cells, so can we, as cells, help to create health in the organ we are part of, whether it be in our family, the circle of friends, in our workplace and organizations".
Freja has been writing songs since the age of 13 and always felt that her job was to be a messenger spreading the message of peace, love, and connectedness. She is fueled by her desire to do her best to make this world a better place. Freja loves to create Celtic inspired contemporary music describing her journey of becoming the best version of herself and uses it as a medium to support her vision of a sustainable world.
Though medicine and singing may seem like two very different fields to others, Freja feels otherwise. As someone who finds nature and the body incredibly fascinating, she thought of ways to empower and help as many people as possible. "On my way to becoming a medical doctor, I quickly noticed the undeniable link between the health of us as individuals and the health of our environment; both regarding our family and work environments and the world as a whole with the obvious climate changes and increased toxic load in our environment, but also regarding all the fear and conflicts in our world and now the coronavirus", says the artist.
Freja Eriksen combines music with public speaking and can be booked for concerts, musical lectures and to sing and speak at conferences.
More information on the artist can be found on her website frejaeriksen.com.
Watch her latest song on YouTube.
Media Contact
Company Name: Freja Eriksen Music
Contact Person: Freja Eriksen
Email: Send Email
Country: Denmark
Website: www.frejaeriksen.com