To promote mental health via his music, Jay Machiavelli is ready to drop his latest single "Contrary"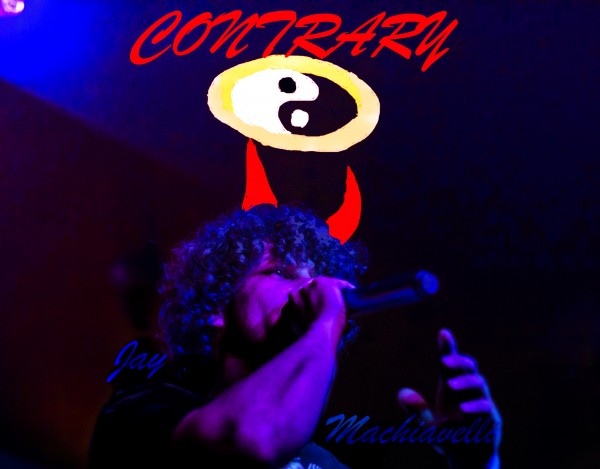 With a Bachelor's degree majoring in Digital Audio Recording Arts, and minoring in business, Jay Machiavelli is a multifarious artist, who is a DJ, producer, audio engineer, and MC. He is also the co-founder of the Rare Deviation Record Label who happens to write in the Rare Deviation Blog. Jay started DJing and rapping both, right around the same time that opened more doors to opportunity for him.
Jay Machiavelli is ready to drop his latest single "Contrary", on May 22, 2020, which is going to be a part of the album of the same name. This album will be released on June 5, 2020, and have 8 tracks in total, with each track laying emphasis on the need to maintain balance in one's life. This album is created keeping one thing is the mind- Everything is connected. Whether people believe it or not, but even the smallest of events can result in a drastic change in the world, but this phenomenon is not taken into consideration by anyone, as they are too oblivious to the world-changing around them.
Jay Machiavelli believes that people need to observe what is around them to understand things, as we are the product of the environment, but only if we allow ourselves to be.
"I'm kind of broad hip-hop. The upcoming album I have dropping on June 5th is a testament to that. I feel I take people through many different vibes, or slight variations in style when it comes to each song. I feel overall, I tend to fall into more of a soul / R&B category, as I generally LOVE making instrumentals with live instruments. I'm a bit all over the map as far as style and technique goes, but intentionally, not as if I were being sloppy; but surrendering to the mood /mind-set that I'm currently in", says Jay Machiavelli, telling about his upcoming project and music style.
Jay Machiavelli asks his fans to listen to his songs with an open mind and to give him their feedback on twitter.com, no matter good or bad, as this will help him to learn from his mistakes and make better music for his listeners.
Listen to Jay Machiavelli's songs on spotify.com.
Media Contact
Company Name: Rare Deviation Records
Contact Person: Stephen
Email: Send Email
Country: United States
Website: www.raredeviation.com/jaymachiavelli