Brad Brownfield is following his passion for country music while serving in the military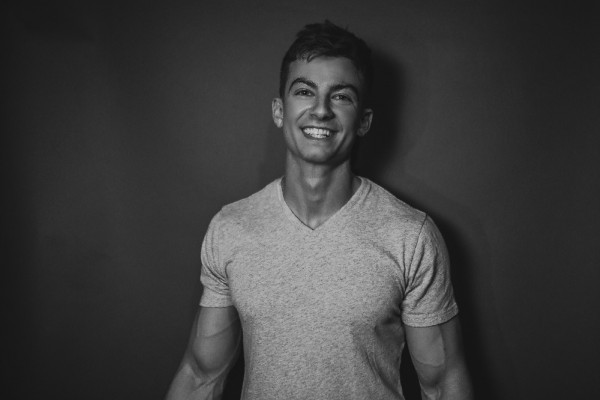 An active duty soldier with a keen interest in music, Brad Brownfield is following his passion while serving his country. Brad first decided to pursue music while deployed to Afghanistan with the 82nd Airborne Division. But his interest in music developed much earlier, as he grew up playing southern gospel in church alongside his father and two brothers. Even in Afghanistan, Brad never stopped writing music and released his track "Tacoma" after returning from overseas in 2018.
Out of more than a hundred songs that he has written, his track "Tacoma" has been the best choice to start a career with. While "Tacoma" was released almost 2 years back, its popularity has only increased, with 600k+ streams on Spotify. It's a high-energy track that makes the listeners sway with its intense rhythm and enticing vocals by the artist.
While in Afghanistan Brad used music to help keep morale spirits high. He found his escape playing his chaplain's guitar and writing about home. While there he decided to pursue music as a career and not just as a hobby.
"I'm just the biggest fan of country music myself so I can't help but to be playing it. My main obstacle for now is available time – I don't really have a lot of it. But even while being active duty I've been playing live in the bars and breweries outside of post. These gigs are a great time, my army buddies always come out and get drunk and support, makes for a great live music environment", says Brad Brownfield, speaking of his journey so far.
Brad likes to define his music style as an 'upbeat, aggressive country with a rock flavor that also emphasizes modern rhythms'. He likes to write about instances from real life and the things he knows, so his songs revolve around the theme of small-town rural lifestyle and one's love of country.
Brad Brownfield is currently working on a project that is scheduled to be released in early 2021. The EP showcases a variety of themes including the relationship with his girlfriend Barbie Porter. Brad has written a lot of amazing songs earlier but says writing a series of love songs is a whole different experience for him.
Brad Brownfield often expresses thankfulness for the constant support of his fans across social media as the military does not provide a lot of time for new music. He is working hard to live up to the expectations of his fans to deliver music that is nothing but the best.
Listen to the track "Tacoma" now on Spotify.com.
Media Contact
Company Name: Brownfield Publishing
Contact Person: Brad Brownfield
Email: Send Email
Country: United States
Website: www.instagram.com/bradbrownfield