Rathi Raja is sharing the ancient wisdom of India through her exhilarating podcast about Wisdom teachings, meditation, yoga and more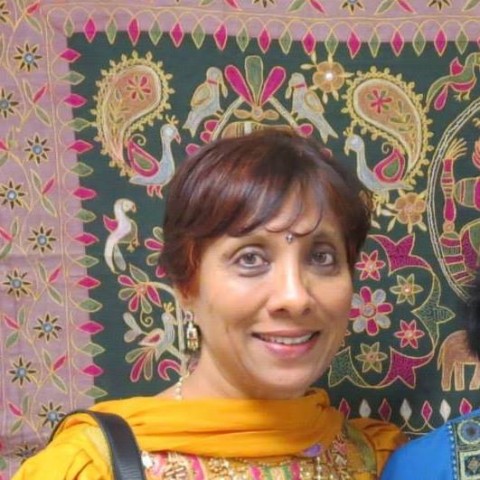 Rathi Raja hosts a podcast by the name of, "Rathi Raja", which is a reflection of the Ancient history and spiritual wisdom of India. She loves to teach the beloved Bhagavad Gita, other sacred texts, and related wisdom teachings. Through various episodes on her podcast, she teaches mindful concepts that help connect the mind and the soul. She helps bring the life concepts alive so that they can be joyfully absorbed right away.
She has been teaching in Long Island for over 30 years and has developed numerous retreats, workshops, and classes. With her many years on Wall Street, she brings a strong understanding of the world to all her teachings. Some of the featured episodes on her podcast include "Community Healing Meditation", "Kathopanishad", and "Mantra & Meditation-Youth" among others.
In a time like this when people might be going through difficulties in life, the podcast "Rathi Raja" will help you rediscover yourself. It is very calming and relaxing and will make you forget about all your sufferings and pain when listened to. It gives off a very positive and lively vibe that everyone loves.
This podcast focuses on yoga teachings and meditation. A number of studies suggest that meditation should be a part of your lifestyle; this podcast can help you meditate and provide a calm perspective.
Rathi Raja's teachings have been very popular, endearing her warm, gentle, and caring personality to all, which can also be felt in her podcast. She is a fan of world literature, poetry, the music of many genres and loves to sing to her dog. She is a firm believer that tickling and creativity bone is the path to the sacred, therefore; she strives to bring in the element of surprise and spontaneity into her work.
One of her major avatars is being the Creative Director of Games of Seva, creating games and wisdom tools for the new era, with the vision of 3 pillars- Enlighten, Entertain and Educate. She is the Executive Director of Young Indian Culture Group, a 26-year-old organization devoted to the culture of Arts of India.
Listen to Rathi Raja's podcast now on Sound Cloud.
Media Contact
Company Name: Young Indian Culture Group
Contact Person: Rathi Raja
Email: Send Email
Phone: 516-537-1595
Country: United States
Website: www.yicg.com