Celebrate and embrace differences, with Tiago's latest song, "Beautiful"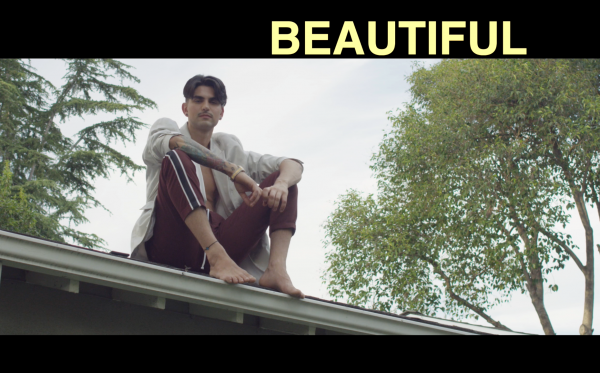 Based in California, Tiago Stanfield Carlotto is a Brazilian singer and song-writer who started singing at, as early as the age of 5 years, in a local evangelical church. Having no musical family background never held back Tiago from living his dream. He had a fondness for music since the beginning, which brought him to the USA in 2014, to explore and understand his love for music.
Tiago started working with Casey Sullivan, at RMC Studios in North Hollywood, managed and owned by Peter Rafelson, hitmaker of Madonna, Britney Spears, and others. In 2019 he started a journey – single release, where he would put out 1 single every 30 days during the year following by 2020 with the same line of strategy. He writes and harmonizes all his songs as he is the co-producer of the tracks together with his team.
Tiago's latest project "Beautiful" is a song that celebrates the differences and diversity, of culture, color, believes, shapes, bodies, personalities; it celebrates what's unique within us. The song has already been released and is winning listeners' love and support, and the music video of this song will be out next Friday, on 5/15, which will surely make the listeners wait, worth it, just like Tiago's other songs. The beats are catchy, which blends perfectly with the soothing, evocative lyrics of the song. Beautiful was created to make you feel good during these tough times.
"Writing and singing about things that matter is what makes me want to keep on making music, I just love to think about it, talk about it, and find solutions for how I can reach people and make they relate to it, I live for it, all the time! That's how we know when we truly love something, and music can reach so many hearts, it's a beautiful cycle…" says Tiago, expressing his eternal love for music.
Tiago wants his fans to embrace their differences and diversity, as this is what makes everyone so unique in their own way.
Listen to Tiago's song now on Youtube at this link: https://www.youtube.com/channel/UC1fs8RIh-nPv4OgSHlIMHYg?view_as=subscriber
Media Contact
Company Name: Tiago Music
Contact Person: Tiago Stanfield Carlotto
Email: Send Email
Phone: +1 323 601 9739
Country: United States
Website: www.tiagomusic.biz